インフォメーション
INFORMATION
2018.10.12
【Update10/12】Information on Scolio-Pilates® Workshop
Information updated! (2018.10.12)
We are adding Studio Information.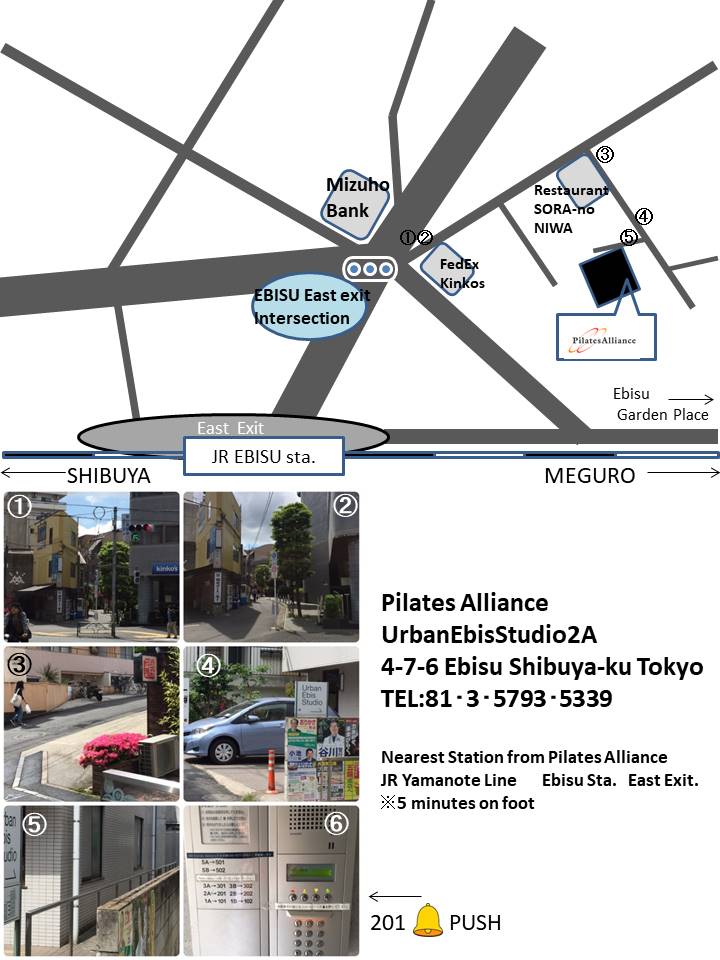 Scolio-Pilates® Workshop
■ Application method
The reception will start on 12:00 PM on June 30, Japan time.
Please fill in the necessary information and send it to this address.
<Requirements>
· Name:
· Address:
· Nationality:
· Email:
· Payment method:  Overseas remittance or Paypal
· Requested date:
For October
27th Oct(Sat)09:00-18:00  28th Oct(Sun)09:00-16:00
For November
9th Nov(Fri)09:00-18:00  10th Nov(Sat)09:00-16:00
※ Please choose one.
<Notes>
* Mail that arrived before acceptance starts will be invalid.
※ Applications are in order of arrival, and will end as soon as the capacity becomes available.
※ We will contact you as we will wait for cancellation of mail arrival after the capacity.
■ Workshop fee
75,600 yen (tax included)
■Payment method
1. Overseas remittance (bank account information will be sent by e-mail.)
2. Paypal (We will send you an invoice via e-mail.)
※Paypal fee 1,500 yen will be added separately to the course fee.
■ Studio
Pilates Alliance Ebisu Studio
Urban Ebis Studio 2A 4-7-6,Ebisu Shibuya-ku, Tokyo
■Inquiries
Please contact us for all questions. ebisu@pilates-all.com 
In that case please enter your name and nationality.
<Accommodation hotel information>
We will guide you to the hotel within 10 minutes by train from the studio.
・HotelPrincessGarden https://www.princess-garden.co.jp/eng/
・HotelAbest Meguro http://meguro.hotelabest.com/en-gb/
・Hotel Midin Meguro Ekimae https://www.midin.jp/meguro/index.html
・Tokyustay Gotanda http://www.tokyustay.co.jp/e/hotel/GO/
・Tokyustay Shibuya Shin-Minamiguchi http://www.tokyustay.co.jp/e/hotel/SIM/